A recipe for hungry sushi lovers who don't want to eat raw fish.
I love this recipe on hot days. The raw veggies are a perfect cool crunch. If you enjoy sushi, but don't have the patience to actually roll up your ingredients or mess with raw fish, this recipe is for you.
Also, I eat a lot of veggies and I'm always saddened when I can't fit more into my rolls. Throwing it all into a bowl solves my problem.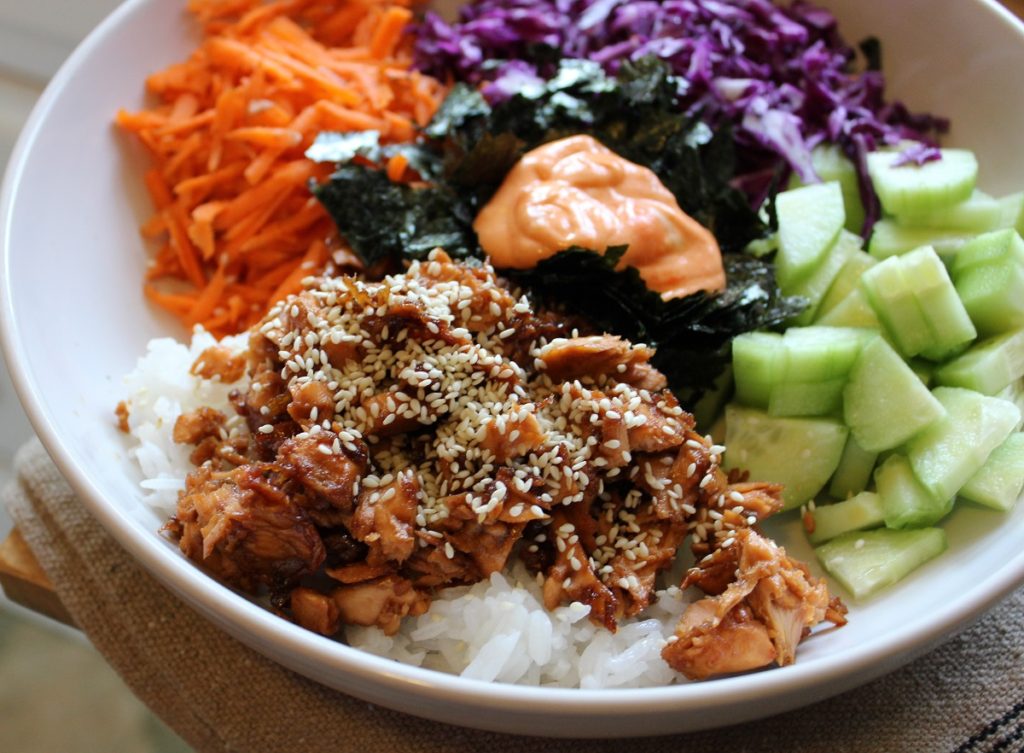 Teriyaki Salmon un-Sushi Bowl
Servings: 1 1/2 to 2 (But I ate the whole bowl, so maybe 1.)

General Ingredients:
1/2 peeled and sliced cucumber
1/2 large grated carrot
1/2 cup finely shredded red cabbage
1 sheet of nori (toasted seaweed)
Sprinkle of sesame seeds
1/2 cup white rice

Teriyaki Salmon:
1 tbsp brown sugar
2 cloves garlic
2 tbsp soy sauce
1-2 salmon fillets (I used 1 1/2 for this recipe. If you use more than 2, increase the sauce amount.)

Spicy Mayo:
1 tbsp mayo
1/2 tbsp Sriracha 

1. Start cooking rice according to package directions. I use a rice cooker. Love those things. 
2. Mix teriyaki sauce (brown sugar, garlic, and soy sauce) and set aside. 
3. Mix spicy mayo (Sriracha and mayo). Set aside. 
4. Chop your veggies and tear up the sheet of nori. The ratios I use might be excessive for normal people. I just really love veggies. Decrease your amounts as desired. 
5. Cook salmon in a lightly oiled pan on medium heat. Cook 3 minutes on each side. Once you flip to the second side, wait a minute and then pour teriyaki sauce in the pan. Cover for the remaining couple of minutes. Once cooked, flake the fish in the pan and stir it around in the sauce. 
6. Your rice should be done around this time. Plate your ingredients and enjoy!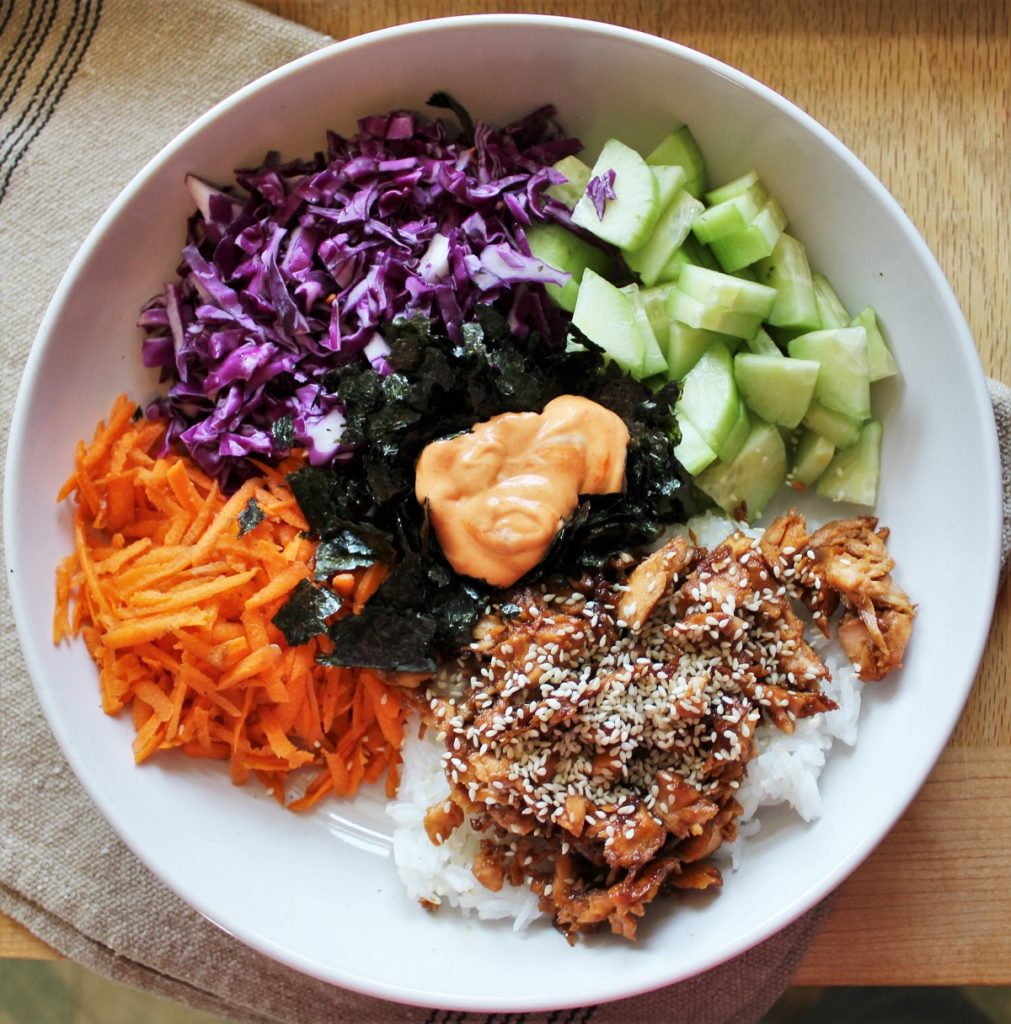 If you enjoyed this recipe, check out my other edible masterpieces!