Perfect high fiber and protein breakfast recipe.
I learned a long time ago that I can't eat really sugary things in the morning anymore. I used to inhale cereal, but as I got older I became shaky and starving an hour later. Protein and fat are my new best friends!
Eggs are a morning staple. Protein keeps me full until lunch and throwing in a crap ton of veggies provides flavor and fiber. And then cheese. Always cheese.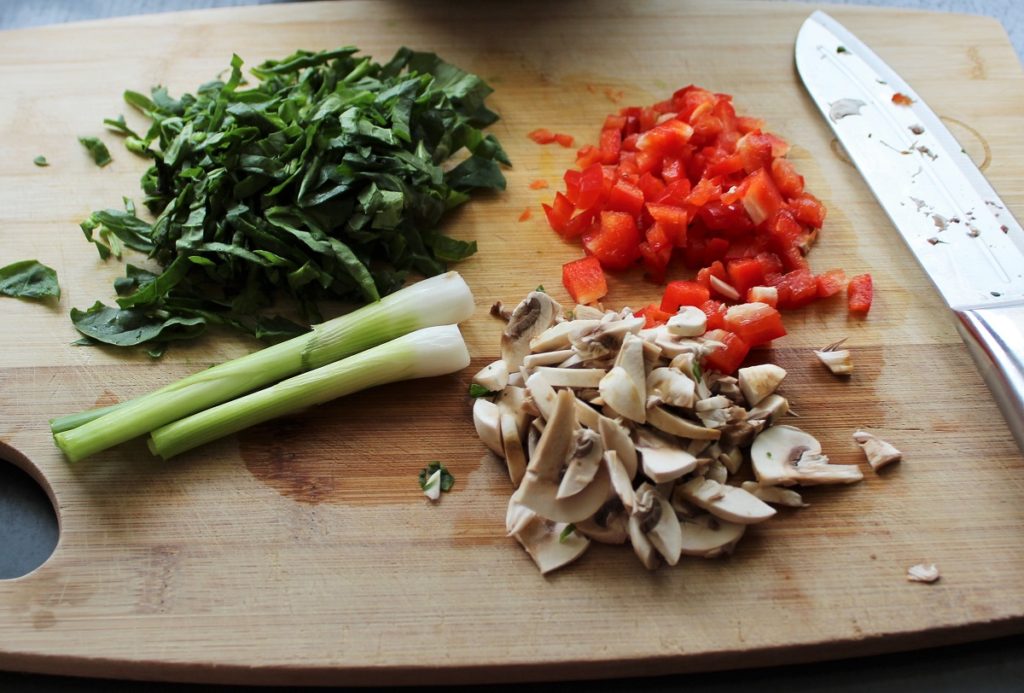 Veggie Packed Egg Bake
Servings: 1-2

Ingredients: 
2 large eggs
1/4 cup water
1/4 tsp salt
Sprinkle of pepper and red pepper flakes
2 white mushrooms, diced
1/4 diced red bell pepper
2 green onions (just the whiter halves for more flavor ), diced
Handful of spinach, finely chopped
1/4 to 1/2 cup shredded cheddar cheese 

1. Preheat the oven to 425 degrees F. 
2. Whisk two eggs, water, salt, pepper, and red pepper flakes in a bowl. Set aside. 
3. Chop your veggies and stir into egg mixture. 
4. Butter or oil the sides of a bread loaf pan. 
5. Pour egg mixture into pan and top with a layer of cheddar cheese. 
6. Bake uncovered for 15 to 20 minutes, or until the cheese is melted and starts to brown a little. 
7. Serve! This would be a perfect recipe for brunch. Serve with fresh fruit, bacon, etc.. 


If you like this recipe, make sure to check out my other edible masterpieces!