A delicious recipe for wraps and sandwiches.
Back in June, I helped make all of the food for my niece's wedding and this recipe was one of my favorites on the list. Its tastiness was widely appreciated. It was also a welcomed chilled dish as it was nearly 90 degrees out.
At least, I used a similar recipe…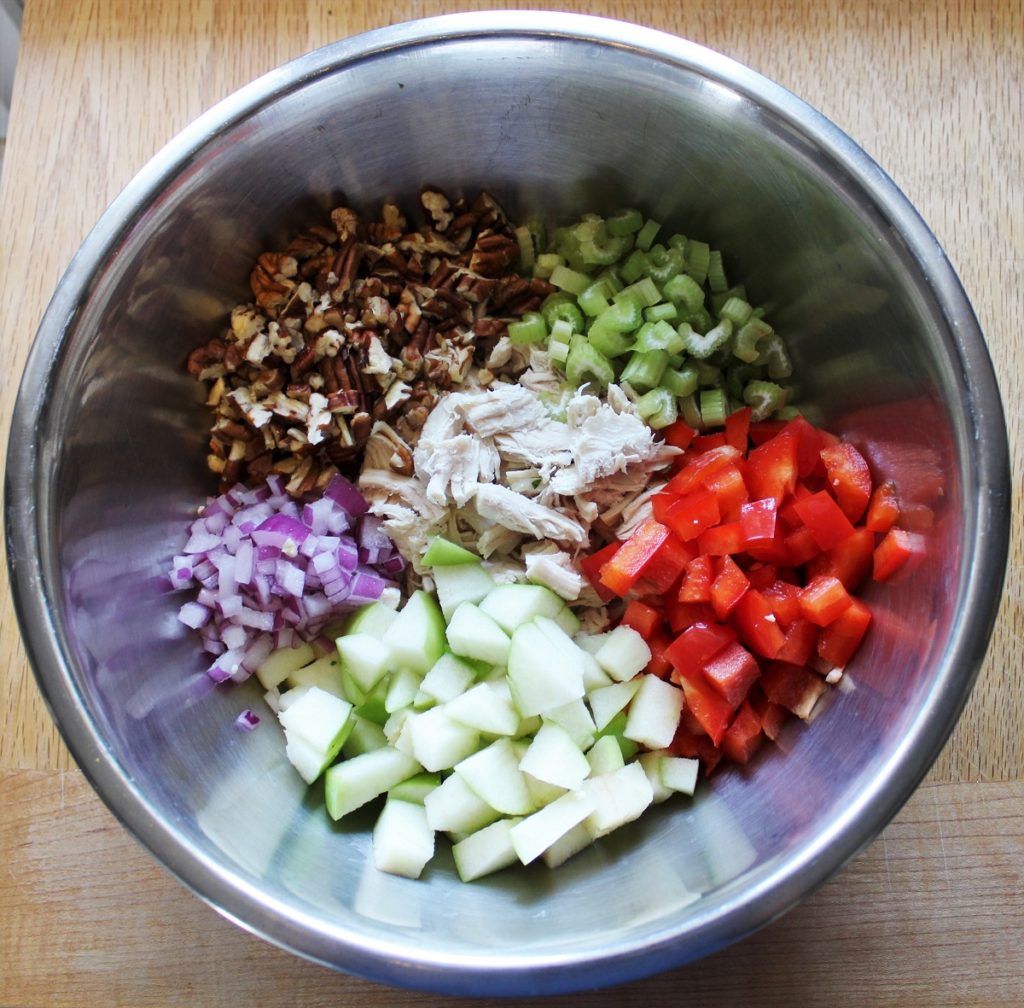 I must confess that most of the time I do not follow recipes, especially for my own creations. My cooking involves a little of this, a lot of that, and 'Wait…what did I do last time?'
Anyway, this Curried Chicken Salad is amazing. It's crunchy, flavorful, a bit spicy, and full of veggies. Also, being that I used yogurt as the creamy base, I feel awesome after eating the whole bowl. Jk, I didn't eat the whole bowl.
This recipe is a great creation to make ahead for lunches or large batches for parties. The ingredients hold up really well in the refrigerator for a couple of days.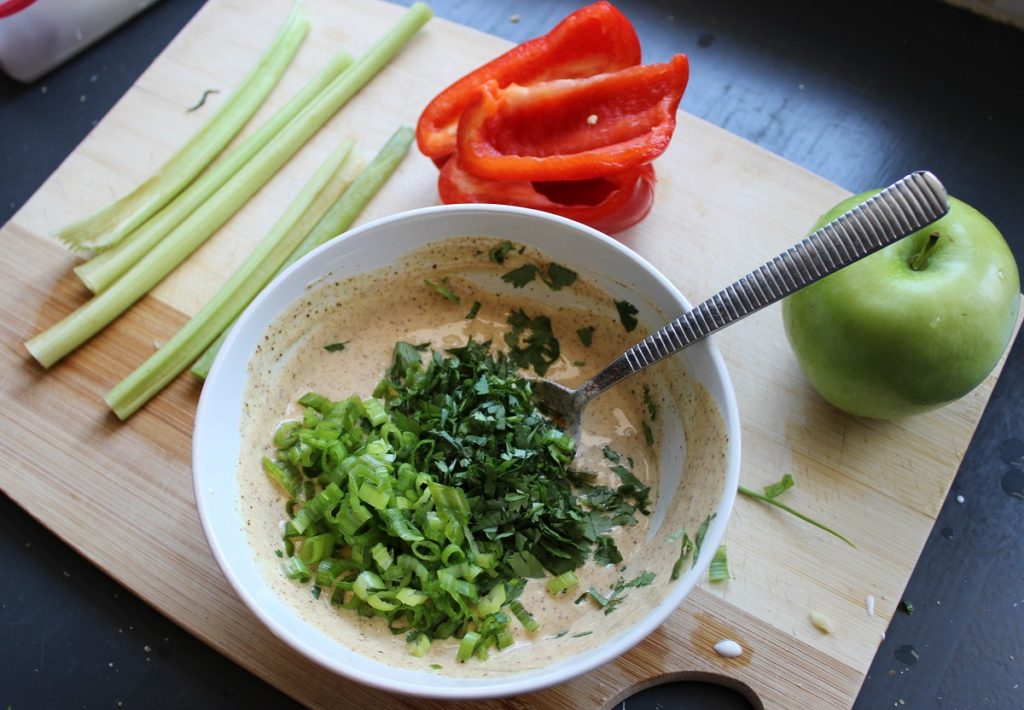 Curried Chicken Salad with Green Apples and Pecans
Servings: 3-4

Ingredients: 
1 chicken breast, cooked, cooled, and shredded
1/2 cup diced celery
2/3 cup diced green apple
1/2 cup diced red bell pepper
1/4 finely diced red onion
1/2 cup chopped pecans

Handful chopped cilantro
Handful of chopped scallions/green onion ends
2/3 cup plain whole milk yogurt (fat is good!)
1/2 tsp chili powder
1/4 tsp cayenne pepper
1/2 tbsp curry powder
1/2 tsp salt

large flour tortillas
romaine lettuce hearts 

1. Cook and cool chicken breast. 
2. Thoroughly mix yogurt, spices, cilantro, and green onion together. Taste. Now, I like the amounts above, but feel free to add more spices for a fuller flavor if you feel it needs it. 
3. Chop and dice the celery, apple, bell pepper, red onion, and pecans. Shred the chicken breast once it's cooled. 
4. Combine chopped ingredients and yogurt mixture. Stir until everything is evenly coated. 
5. Eat! You can serve this a few ways. Most of the time I make a wrap with a flour tortilla and romaine lettuce, or I just make lettuce boats with romaine. You can also serve on dollar buns or in pita pockets. In all scenarios romaine lettuce is needed for that extra crunch.  



If you enjoyed this recipe, definitely check out my other edible masterpieces!