A Perfect Party Dip or Late Night Snack.
This salsa is where Mexican meets Mediterranean. I'm calling it Greek Avocado salsa just because of the feta and white wine vinegar. *pats self on the back* I'm SO clever.
I've often eaten only this for lunch, and once even for breakfast (I have strange eating habits), but the best time to eat this is at 1:00 AM when you're still drunk and everyone else went to bed.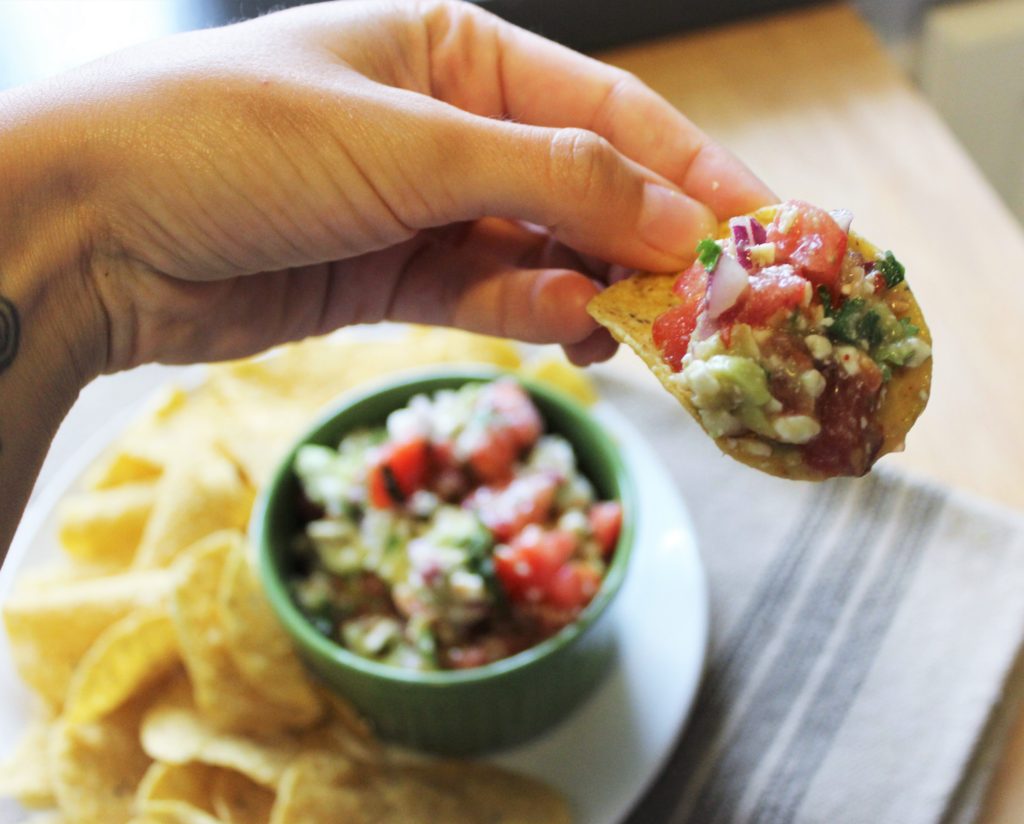 Greek Avocado Salsa
Servings: 1 if it's a main course, 4 if it's a snack.
Calories: Meh.
Ingredients: 
- 1 avocado, cut into cubes
- 1 tomato, diced
- 1/4 cup fine diced red onion
- 1/4 cup feta cheese crumbles
- 1 palm full chopped cilantro
- 1 tsp red pepper flakes
- 2 tbsp white wine vinegar

1. After cutting, dicing, crumbling, etc. mix all ingredients together. 
2. Serve with tortilla chips. 

Now, triple the recipe and bring it to a party. Your friends will love you.


Visit the Edible Masterpieces page to see more recipes.