What's in my Artsy Tool Box?
*Links in this post are affiliate links and I will earn a commission at no additional cost to you. (Yay! Thanks for supporting the creation of this content!)
I get bored easily, so I'm always looking for different ways to keep myself entertained in the studio. A lot of you know of my work because of my phase with fluid painting, but you'll notice while looking at my recent work that I never bust out the air compressor anymore. Instead, I've become obsessed with the Catalyst Wedge:
This tool led me down a whole new artsy path. I've been doing a terrible job at recording my new process as it's a lot of short bursts of applying a quick layer and then waiting for it to dry. At the very least, I can tell you about the supplies I use.
Links for My Current Favorite Supplies
Paints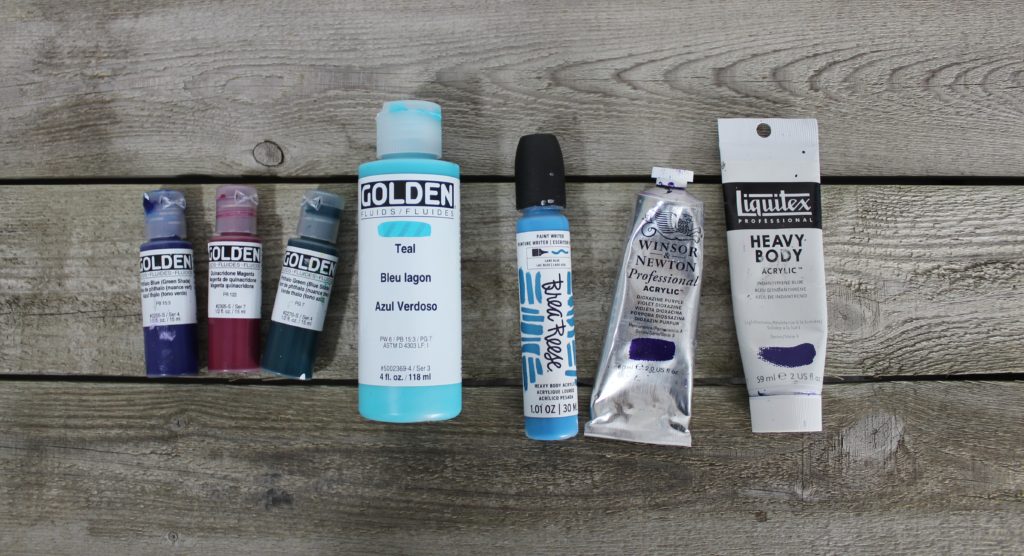 Heavy Body Paints: I like using thicker paints like Liquitex Heavy Body most often.
I also use Winsor & Newton Professional Acrylic paint. It's seriously the most buttery smooth paint I have ever used.
Fluid Acrylics: I finally caved and started investing in Golden Fluid Acrylics. These paints are great for the wedge technique. I use Golden when applying finishing layers as the look is much more polished than the heavy body formulas. It's just my preference, though.
Canvases
Blick Studio Traditional Profile Canvas: I have always loved Blick's canvases. I usually order in bulk to get the discounts and always watch for back to school sales for the best deals.
Michaels Canvases: I used to use the bulk packs a lot a few months ago, but when switching from fluid painting to my new techniques, I didn't like the beveled edge of the canvas. I still occasionally buy their Level 1 through 3 canvases, but ONLY if they are at a sale price of 60% or higher. Michaels fine art supplies are way overpriced without sales.
Varnish
Liquitex High Gloss Varnish is still my favorite! Read more about it here. Always apply it with a foam brush.
Tools: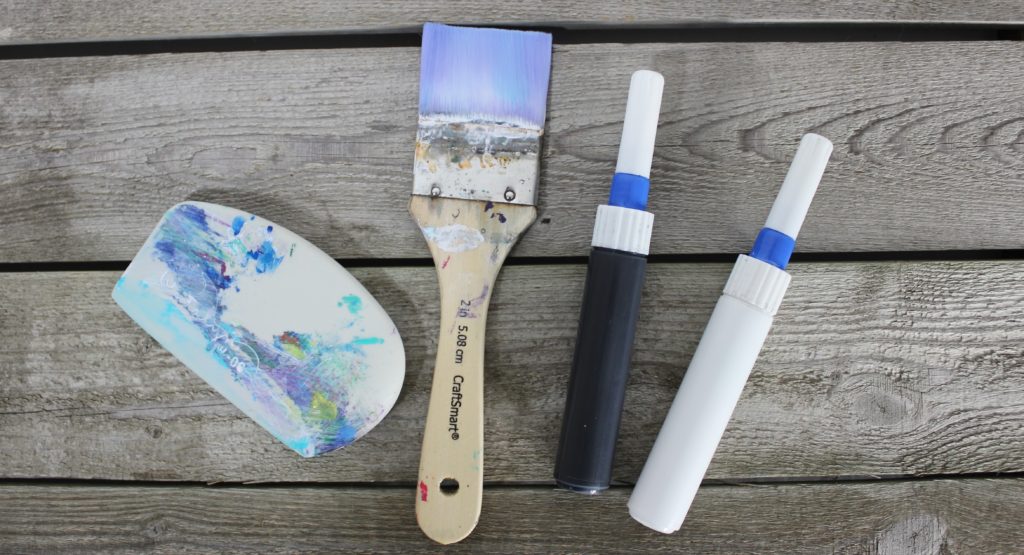 I love this wedge! I use this to put down semi-transparent layers of color. I use heavy body, soft body, fluid acrylics, and my own fluid mixture depending on what effect I am going for.
You can use a spray bottle with water to help smooth out heavy body layers more easily. Always let each layer dry completely before applying the next.
Precision Fineline Applicator (Blick or Amazon)
I will never part with this applicator. It's my favorite favorite thing. Read more about my fine liners here.
Big Cheap Brush
I don't get fancy with my brushes. I usually end up forgetting them in a jar of water so I don't splurge on the good stuff often. I needed a big 2-inch brush for blending base layers on large canvases and packs like this are my favorite. As long as you get a synthetic brush meant for acrylic, you're good to go.
Or, you can get this Liquitex Paddle brush.
I also use these big brushes with a mix of my white fluid acrylic and heavy body paints to get really soft and smooth sections of blended color (see below).
***
Thanks for taking a look inside my toolbox! Let me know if you have any questions about the materials I use. And hopefully, someday I will put up longer videos of this process.
Now go get messy!
-Kelly